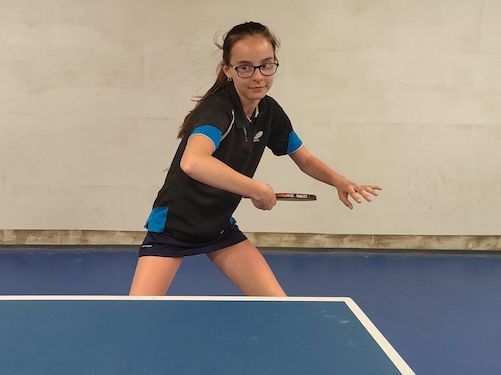 Podgorica is getting ready to host the first ever Europe U13 Challenge, which will be organized as test event for a future European Under 13 Championships. Organizing team from the Montenegrin Table Tennis Association, in close contact with ETTU representatives is working on the final details of the preparations for this tournament.
The host association will be represented by promising young players – Anastasija VUJOVIĆ, Mia ŽIVANOVIĆ, Feđa TALJANOVIĆ and Milan VUČETIĆ, who will be led by coaches Dijana ZONJIĆ and Branko CUBOVIĆ. Anastasija VUJOVIĆ and Feđa TALJANOVIĆ took part in last year's ETTU Development Camp, held in Podgorica, and, as best ranked Montenegrin players under 13 years of age, made the choice easy for the national team coaches. The second place for both girls and boys was more challenging to choose, as several players showed that they were good contenders for the place.
All four players have no major international experience, and this tournament will be a great opportunity for them to see where they stand with their European opponents and to play under the national flag of Montenegro for the first time.
In just one week the national teams will arrive to Montenegro and we are looking forward to hosting them in sunny Podgorica!
Izvor: https://www.ettu.org/en/n/news/2022/june/one-week-until-the-europe-u13-challenge-starts-in-podgorica/